Thought is the wind, knowledge the sail, and mankind the vessel."

Anon
Ralph Keeton has had a journey of simplicity, involvement and personal choices.
These choices only amplified Ralph's desire to understand more and to create a better way of life for you and others.
Ralph explains "Why should another limit your choices or limit what you believe, this is a personal choice? Remember by having your own choices you can become who you want to be with freedom to do what you feel is right!"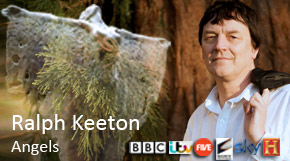 Working with higher energies to gain maximum results for you on TV productions.

Stage shows allow a loved one to be present, this can be enlightening and emotional for both spirit and those present.
At the Extraordinarium Haunted Museum stage shows, development days and team nights allow Ralph and the team time for those wanting to participate.